Hands Say Love
Illustrated by Taeeun Yoo.
Little, Brown Books for Young Readers , 2014.
Every day, our hands how the most important people in our lives how we care about them, from parents helping children learn to walk
to families playing and working together to friends waving hello and good-bye. Hands Say Love celebrates the many hands-on moments
we share and reminds us that even the simplest gesture can be a profound expression of love.
Reviews
Praise for Hands Say Love:
A CCBC Choice List 2015 Book
Rhyming couplets follow the activities of a loving family in this gentle book for toddlers. Beginning with the dawn of a new day, parents
sweetly wake a child, a sibling helps pour a cup of milk, a parent's hands carefully guide baby's steps, a child entertains with a puppet,
and many hands complete daily tasks. "Make a gift./Help you lift/Fold a hat./Pet the cat.." A party is prepared and celebrated with
friends—"Play a song./Clap along."… A mix of block printing, pencil, and digital work, the lovely illustrations have a hand-drawn look,
as each scene provides easily recognizable images for the youngest readers, ending with the most important words of the day, "Hands
that do all they can do/are also saying, 'I love you.'" VERDICT For a family read or simple identification of the day's activities, this
charming book sends a loving message and will be a hit in most libraries. School Library Journal.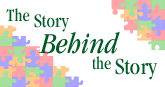 Shannon's sturdy verse pairs with Yoo's reassuring mixed-media images of family life to create a soothing read aloud. "Hands that do all they can do/ are also saying 'I love you,'" writes Shannon, a stanza that repeats as he follows a family that lives by the beach and is preparing to celebrate a birthday—which gives Yoo a chance to draw hands doing all kinds of things…Strong rhythms, simple words, and clear pictures make this the kind of picture book that might end up being memorized.
Publishers Weekly.
George Shannon and Taeeum Yoo help children understand the meaning of touch and gesture and all it can convey. Hands that dress and feed and cuddle little ones, support them as they lean to walk and ride a bike, that soothe a scrapped knee or play peek-a-boo, all show what it means to parent a child…Shannon's simple couplets movingly express the love in such gestures, with Yoo's easy portrayal of all kinds of families and friends which shows how hands convey love in ways that even the youngest child can understand.
BooksForKidsBlog.blogspot.com